Our industrial tanks are designed to hold molasses, waste and chemicals with a specific gravity of 1.5. Built to an engineering standard, all our industrial tanks are manufactured thicker than water tanks to withstand the higher density product.
Please note:
Sizes, measurements, and capacities are approximate only. Sizes can vary due to the Rotomoulding process and area of Manufacturing.
Contact Tanks Direct on 1800 252 758 if at all concerned.
Industrial Tank Range

500L Tank
(100 gallons)
Model# TD100
Height:

1,025mm

Diameter at base:

855mm

1,150L Tank
(250 gallons)
Model# TD250
Height:

1,400mm

Diameter at base:

1,100mm

2,300L Tank
(500 gallons)
Model# TD500
Height:

1,605mm

Diameter at base:

1,400mm

3,400L Tank
(750 gallons)
Model# TD750
Height:

1,870mm

Diameter at base:

1,600mm

4,600L Tank
(1,000 gallons)
Model# TD1000
Height:

2,080mm

Diameter at base:

1,750mm

5,000L Tank
(1,100 gallons)
Model# TD1100
Height:

2,350mm

Diameter at base:

1,730mm

5,000L Tank
(1,100 gallons)
Model# CT1100
Height:

2,250mm

Diameter at base:

1,900mm

5,000L Tank
(1,100 gallons)
CT1100 Squat
Height:

1,740mm

Diameter at base:

2,100mm

5,250L Tank
(1,200 gallons)
Model# TD1200
Height:

1,400mm

Diameter at base:

2,425mm

8,250L Tank
(1,750 gallons)
Model# TD1750
Height:

2,000mm

Diameter at base:

2,425mm

10,250L Tank
(2,400 gallons)
Model# TD2400
Height:

2,550mm

Diameter at base:

2,425mm

13,500L Tank
(3,000 gallons)
Model# TD3000
Height:

2,000mm

Diameter at base:

3,300mm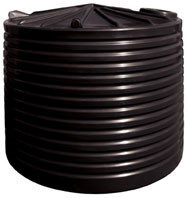 23,380L Tank
(5,000 gallons)
Model# TD5000
Height:

2,450mm

Diameter at base:

3,550mm

26,000L Tank
(6,000 gallons)
Model# TD6000
Height:

3,000mm

Diameter at base:

3,800mm

35,250L Tank
(8,000 gallons)
Model# TD8000
Height:

2,800mm

Diameter at base:

4,500mm